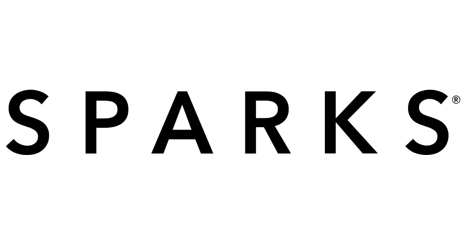 SPARKS Permanent Creme Color Toner T.11 Intense Ash 2oz
IDH No.2507472
Permanent Toner to ..
Product Details
SPARKS Permanent Creme Hair Color, Toners, Developers, Transformer Drops, and Lightener are all vegan formulas* *not formulated with animal derived ingredients
SPARKS promises to be real, raw, and relatable. We make hair color products designed with authenticity and real beauty in mind. We aim to build a brand that focuses on the future, which means being a value conscious color company without performance compromise, digitally driven to support your every turn, and inclusivity of all people. But most of all, we believe beauty is about having fun and being you, no matter where you are in your professional journey.
Key benefits
100% VEGAN FORMULA* SPARKS Toners neutralize warmth with industry leading Hair Bond Technology, which combines two proteins; Lysine and Arginine, with Succinic Acid to protect and strengthen hair integrity during the coloring process and lock in shine. *not derived from animal ingredients
• Lysine: Preserves + restores hair's cellular structure by binding vital lipids inside and outside the cuticle layers. • Arginine: Boosts elasticity + strengthens hair to reduce breakage. It is a naturally occuring amino acid, so it is instantly absorbed into the hair fibers to replenish fragile hair and boost internal strength.
Technology
Industry leading color. The Dual Action Color system in SPARKS Permanent Creme Color works on the inside and outside of the hair during the color service for longer-lasting results you can rely on
EAN/GTIN

4045787544893

Brand

SPARKS

Product dimensions

Height 161 mm
Width 38 mm
Depth 32 mm

Product weight

0.075 kg

Ingredients

Aqua (Water, Eau)*Cetearyl Alcohol*Glyceryl Stearate*Ammonium Hydroxide*Decyl Oleate*Sodium Cetearyl Sulfate*Succinic Acid*Tetrasodium EDTA*Parfum (Fragrance)*Potassium Hydroxide*Potassium Stearate*Glycerin*Arginine*Lysine HCl*PEG-12 Dimethicone*Ascorbic Acid*Toluene-2,5-Diamine Sulfate*Sodium Hydrosulfite*Carbomer*Sodium Sulfate*Resorcinol*1,3-Bis-(2,4-Diaminophenoxy) Propane HCl*m-Aminophenol*4-Amino-2-Hydroxytoluene Read more Read less
SPARKS Permanent Creme Hair Color, Toners, Developers, Transformer Drops, and Lightener are all vegan formulas* *not formulated with animal derived ingredients
How to use
Mixing Ratio: 1 pt. SPARKS Toner : 1 pt. SPARKS 7 or 20 Volume Developer Processing Time: Up to 30 minutes When using SPARKS toners on prelightened hair with 7 Volume process until the wanted tonal value is achieved up to 30 minutes. For longer lasting, deeper and more permanent results on natural blonde hair use with 20 Volume and process the full 30 minutes.
Warnings
"For professional use only. CAUTION: This product contains ingredients that may cause skin irritation on certain individuals and a preliminary test according to accompanying directions should first be made. This product must not be used for dyeing the eyelashes or eyebrows. To do so may cause blindness. Hair colorants can cause severe allergic reactions. Read and follow instructions. This product is not intended for use on persons under the age of 16. Temporary 'black henna' tattoos may increase your risk of allergy. Do not color your hair if: you have a rash on your face or sensitive, irritated and damaged scalp, you have ever experienced any reaction after coloring your hair, you have experienced a reaction to a temporary 'black henna' tattoo in the past. Keep out of reach of children. Contains: see folding box. Avoid contact with eyes. Rinse immediately if product comes into contact with them. Rinse hair well after application. Wear suitable gloves. Keep a record of the product used for future reference (shade number, batch code). Caution: Product may stain the scalp, plastic or absorbent materials and towels. 1. ALLERGY ALERT TEST INSTRUCTIONS: The preparation may cause serious inflammation of the skin in some persons, and a preliminary test should always be made to determine whether special sensitivity exists. To make the test, a small area of skin behind the ear or on the inner surface of the forearm should be cleansed, using either soap and water or alcohol, and a small quantity of the hair dye as prepared for use should be applied to the area and allowed to dry. After 24 hours, the area should be washed gently with soap and water. If no irritation or inflammation is apparent, it may be assumed that no hypersensitivity to the dye exists. However, be aware that even if an allergy alert test has been carried out the client may still experience an allergic reaction when colouring the hair. The allergy alert test is not a guarantee of avoiding future allergic reactions. Please ask your client to consult a doctor if there are any doubts. The test should be made before each application. The hair dye should never be used for dyeing eyebrows or eyelashes, as severe inflammation of the eye or even blindness may result.(For countries other than Canada, please follow the above directions and check for irritation and inflammation after 48 hours)."
Ratings & Reviews
Bazaarvoice SAP Hybris Integration Version 2.8.0