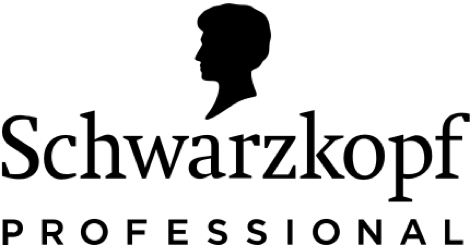 BLONDME Base Breaker Cool 60ml
IDH No.2867430
Ideal for clients looking for seamless root transition with a gentle cool blonde tone deposit, BLONDME Base Breaker – with integrated Anti-Metal Bond Protection Technology – provides 1 level of lift in up to 10 minutes on light to medium pre-lightened blonde hair, whilst softly neutralizing unwanted warm undertones. Available in Soft Cool, Cool and Extra Cool, BLONDME Base Breaker achieves the ideal blend between virgin hair and lightened hair for illuminated, natural-looking blonde.
Product Details
Take your blonde skills to a new level with BLONDME – The Authority in Blonde.
Schwarzkopf Professional - Together. A Passion For Hair. With innovation deeply rooted in our DNA, we have continued to reinvent hair over the past 120 years; holding over 7,600 patents – each one a true milestone in haircare – the company is now one of the top three professional hair care brands in the world. At Schwarzkopf Professional it is our philosophy and point of difference to co-create with the hairdresser, for the hairdresser to bring the latest products and relevant services to the market before anyone else; truly putting the customer at the heart of our business.
Key benefits
SOFT COOL – Optimal balancing results with the softest neutralization effect, suitable for light to medium, pre-lightened blonde hair
Integrated Anti-Metal Bond Protection Technology protects the hair fiber during processing for minimized hair breakage
No bonding additives or anti-metal treatments needed
Up to 1 level of lift and gentle cool tone deposit in up to 10 minutes
Technology
STEP 1: Color/Lightening – BOND PROTECTION Due to external influences such as coloring, the hair structure can be damaged when inner hair bonds break. As a result, the stability of the hair is reduced and the hair is prone to breakage. The integrated Anti-Metal Bond Protection Technology in BLONDME hair color products creates a protective layer around the hair bonds, reducing hair breakage. Combined with a new chelating agent that helps capture and neutralize metal ions within the hair, hair breakage is mitigated further and the color result is optimised – no bonding additives or anti-metal treatments are needed. STEP 2: IN-SALON CARE – BOND CREATION The integrated 3D Bond Creation Technology in all in-salon care products creates new 3-dimensional bonds and stabilizes the hair structure for long-lasting strength and suppleness. STEP 3: HOME CARE – BOND MAINTENANCE The integrated 3D Bond Creation Technology in all home care products maintains and strengthens the bonds at home between salon visits and prolongs in-salon color results for long-lasting shine.
EAN/GTIN

-

Brand

BLONDME

Product dimensions

Height - text.product.specifications.dimensions.
Width - text.product.specifications.dimensions.
Depth - text.product.specifications.dimensions.

Product weight

- text.product.specifications.dimensions.

Ingredients

Aqua (Water, Eau), Ethanolamine, Propylene Glycol, Succinic Acid, PEG-12 Dimethicone, Potassium Hydroxide, Acrylates/C10-30 Alkyl Acrylate Crosspolymer, Sodium Sulfite, Sulfuric Acid, PPG-1-PEG-9 Lauryl Glycol Ether, Ascorbic Acid, Arginine, Lysine HCl, Parfum (Fragrance), Niacinamide, Panthenol, Xanthan Gum, Etidronic Acid, Aloe Barbadensis Leaf Juice, Toluene-2, 5-Diamine Sulfate, 2, 4-Diaminophenoxyethanol HCl, 4-Amino-2-Hydroxytoluene Read more Read less
Take your blonde skills to a new level with BLONDME – The Authority in Blonde.
How to use
Prepare BLONDME Base Breaker with BLONDME Premium Developer in equal parts 1:1. Recommended developer concentration is 2% (7 Vol.) or 6% (20 Vol.) Mix BLONDME Base Breaker and BLONDME Premium Developer until a smooth consistency is achieved. Apply the mixture immediately after preparation, using plenty of product to ensure the best possible balancing result. Use after or in-between lightening salon service. Development time: Up to 10 minutes, allow visual control. No additional heat recommended. Rinse thoroughly, shampoo and treat with BLONDME Care range. Please refer to IFU for detailed instructions.
Warnings
For professional use only. Hair colorants can cause severe allergic reactions. Read and follow instructions. This product is not intended for use on persons under the age of 16. Temporary 'black henna' tattoos may increase your risk of allergy. Do not color your hair if you have a rash on your face or sensitive, irritated and damaged scalp; you have ever experienced any reaction after coloring your hair; or you have experienced a reaction to a temporary 'black henna' tattoo in the past. Keep out of reach of children. Avoid contact with eyes. Rinse immediately if product comes into contact with eyes. Do not use to dye eyelashes or eyebrows. To do so may cause blindness. Rinse hair well after application. Wear suitable gloves. CAUTION: This product contains ingredients that may cause skin irritation on certain individuals, and a preliminary test according to accompanying directions should first be made.
Ratings & Reviews
Bazaarvoice SAP Hybris Integration Version 2.8.0