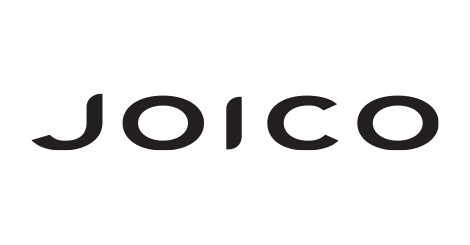 JOICO K-PAK Reconstructive Thio-Free Wave: For Bleach Tinted and Highlighted Hair
IDH No.2694180
K-PAK Reconstructive Thio-Free Waves creates healthy curls for normal/resistant, fine/limp, gray/white, tinted, & highlighted hair. Features ammonia-free, anti-frizz technology, and stop-action timing to prevent overprocessing.
Product Details
The joi of healthy hair
The only texture system featuring K-PAK's exclusive Quadramine Complex, this formula – designed for normal/resistant, tinted, and highlighted hair – blends low-molecular weight and size proteins (MWS 150-2500) to enhance reconstruction and offer protection from the cuticle to cortex. Create beautifully formed curls with our repair-and-protect system that turns the tide on texture: The unique formulation minimizes loss of natural elasticity; stop-action timing prevents the risk of overprocessing; and anti-frizz technology defends against humidity.
Key benefits
Enables you to achieve the most natural, soft, shiny-looking waves or curls
Great for normal/resistant, fine/limp or gray/white hair, without sacrificing hair's integrity.
Technology
Featuring K-PAK's exclusive Quadramine® Complex.
EAN/GTIN

74469485098

Brand

K-PAK

Product dimensions

Height 147 mm
Width 49 mm
Depth 111 mm

Product weight

0.290 kg

Ingredients

Waving Lotion: Water/Aqua/Eau, Cysteamine HCl, Sucrose, Laureth-23, Cysteine HCl, Sodium Bicarbonate, Ethanolamine, PEG-12 Dimethicone, Hydrolyzed Keratin, Cocodimonium Hydroxypropyl Hydrolyzed Keratin, Macrocystis Pyrifera (Kelp) Extract, Propylene Glycol, Tetrasodium Etidronate, Lecithin, Phenoxyethanol, Potassium Sorbate, Fragrance/Parfum. Neutralizer: Water/Aqua/Eau, Hydrogen Peroxide, Soyethyl Morpholinium Ethosulfate, Lauryl Alcohol, Poloxamer 188, Tocopheryl Acetate, Cocodimonium Hydroxypropyl Hydrolyzed Keratin, Lecithin, Polysorbate 80, Phosphoric Acid, Phytic Acid, Phenoxyethanol, Potassium Sorbate. Read more Read less
The joi of healthy hair
How to use
1. Pierce tip of applicator bottle and apply waving lotion to top and bottom of each wound rod, starting in rear near top of ear to nape, then top front and crown. RESATURATE ALL CURLS. Use a drip tray. 2. Replace cotton strip at hairline and towel at client's neck. 3. Place plastic cap over rods, making sure that all rods are covered. Secure ends of cap at front. Start timing immediately.
Warnings
FOR PROFESSIONAL USE ONLY This product is formulated for professional use by licensed cosmetologists only and carries no warranty, expressed or implied, if used by others. Not for retail sale. Contains thioglycolate and hydrogen peroxide. Follow the instructions. Avoid contact with eyes. In the event of contact with eyes, rinse immediately with plenty of water and seek medical advice. Avoid direct skin contact. Wear suitable gloves. Not for use in the area of the eye. May cause sensitization in the event of skin contact. Keep out of reach of children.
Ratings & Reviews
Bazaarvoice SAP Hybris Integration Version 2.8.0