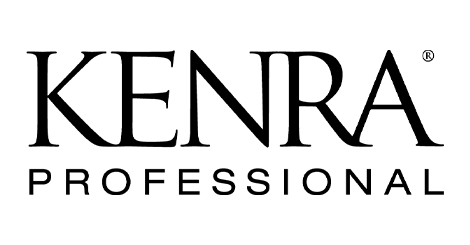 Kenra Color Permanent Coloring Creme 20 Volume Developer 32oz
IDH No.2706859
Kenra Color Permanent Coloring Creme Developers were specially formulated for use with Kenra Color Permanent Coloring Cremes. Available in 10 volume (3%), 20 volume (6%), 30 volume (9%), and 40 volume (12%) strengths to ensure proper lift of natural hair and oxidation of dye intermediates. Creamy consistency allows for easy mixing and precise application for all your haircolor needs
Product Details
Trusted, inspiring, professional hair family.
We are a purely professional brand dedicated to understanding and serving today's stylists. Our passion is developing best-in-class innovations, delivering superior and reliable results. Kenra Professional strives to elevate the stylists' artistry and craft.
Key benefits
Kenra Color® incorporates Balancing Complex 5TM, a proprietary blend of five essential attributes for haircolor that is simply stunning.
Vibrant, long-lasting color
Up to 2X intense shine
Gentle formulation
EAN/GTIN

14926600794

Brand

Kenra Color

Product dimensions

Height 269 mm
Width 80 mm
Depth 81 mm

Product weight

1.049 kg

Ingredients

AQUA/WATER/EAU, HYDROGEN PEROXIDE, CETEARYL ALCOHOL, CETEARETH-20, CETRIMONIUM CHLORIDE, DISODIUM PYROPHOSPHATE, PEG-40 CASTOR OIL, OXYQUINOLINE SULFATE, DIMETHICONE, PHOSPHORIC ACID, GLYCERYL STEARATE, POLYSORBATE 60, CELLULOSE GUM, SORBITAN LAURATE, ALOE BARBADENSIS LEAF JUICE, PROPYLENE GLYCOL, SILICA, BENZOIC ACID, OLETH-5 PHOSPHATE, DIOLEYL PHOSPHATE, CHAMOMILLA RECUTITA (MATRICARIA) FLOWER EXTRACT, POTASSIUM SORBATE, SODIUM BENZOATE Read more Read less
Trusted, inspiring, professional hair family.
How to use
Mixing ratio: One-part Permanent Coloring Creme plus one-part Developer (1:1). Standard Processing Time: 30 minutes. Processing time for gray coverage: up to 40 minutes. Instructions: In a non-metallic bowl, mix one-part Kenra Color Permanent Coloring Creme with one-part Kenra Color Permanent Coloring Creme Developer 10-40 Volume (1:1). spray hair with Kenra Color Porosity Equalizing Spray and apply color. Process for 30 minutes/up to 45 minutes for gray coverage.
Warnings
Warning: contains hydrogen peroxide. Wear suitable disposable gloves. Avoid contact with skin and eyes. Rinse eyes immediately if product comes into contact with them. Keep out of reach of children. Do not apply on children under the age of 16. Store in a cool place, away from heat and direct sunlight. Do not return unused product to the container as it may cause contamination. Not for use as antiseptic. Point bottle away from face when opening. Read and follow usage advisories on inside or outside of hair color or lightener package. Discontinue use if irritation or rash develops. For professional use only.
Ratings & Reviews
Bazaarvoice SAP Hybris Integration Version 2.8.0