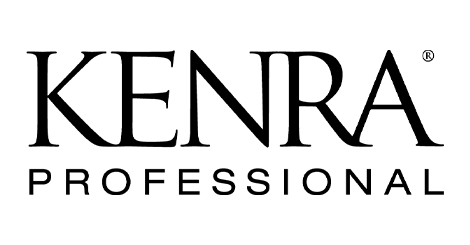 Kenra Color Simply Blonde Transparent Lightener Powder 15.8oz
IDH No.2080882
A collection of high-performance lighteners, toners, and ultra lifts that provide radiant, reliable results every time. Take the guesswork out of blonding with every tool you need for the most demanding of hair color clients. This easy-to-use collection provides precision application and simple formulating for optimal blonding.
Product Details
Trusted, inspiring, professional hair family.
We are a purely professional brand dedicated to understanding and serving today's stylists. Our passion is developing best-in-class innovations, delivering superior and reliable results. Kenra Professional strives to elevate the stylists' artistry and craft.
Key benefits
Lift up to 5 levels in a single application
Unique activator for a clear predictable lift
Watch hair lift for ultimate control
Application in foil or on regrowth to monitor lifting and prevent over-processing
EAN/GTIN

-

Brand

Kenra Color

Product dimensions

Height - text.product.specifications.dimensions.
Width - text.product.specifications.dimensions.
Depth - text.product.specifications.dimensions.

Product weight

- text.product.specifications.dimensions.

Ingredients

Sodium Silicate, Potassium Persulfate, Ammonium Persulfate, Magne-sium Carbonate Hydroxide, Sodium Metasilicate, Sodium Persulfate, Paraffinum Liquidum (Mineral Oil / Huile Minérale), Acrylates Copolymer, Disodium EDTA, Dimethicone, Cellulose Gum, Silica, Parfum/Fra-grance, Sodium Hexametaphosphate, Hydrolyzed Keratin, Dimethiconol, Potassium Sulfate, Ammonium Sulfate, Geraniol, Citronellol Read more Read less
Trusted, inspiring, professional hair family.
How to use
Mixing and Processing Instructions: Mix Simply Blonde Transparent Lightener Powder with Simply Blonde Transparent Lightener Activator. Mix in a ratio of 1:3. Apply to dry, unwashed hair immediately after mixing. For best results, apply product generously. Process for up to 45 minutes – it is not recommended to process under heat. Rinse thoroughly after processing; shampoo & condition with appropriate Kenra Professional® care product.
Warnings
SAFETY INSTRUCTIONS: For professional use only. Product can cause severe allergic reac-tions. Read and follow instructions: Do not bleach hair if your client:• has a rash on the face or sensitive, irritated and damaged scalp,• has ever experienced any reaction after bleaching.Rinse hair well after application. Avoid contact with eyes. Rinse immediately if product comes into contact with them. Wear suitable gloves. Keep out of reach of children. Do not use to dye eyelashes or eyebrows. Close tight. Store in a cool and dry place. Use in well ventilated places. Do not use on damaged hair. IF DURING LIGHTENING CLIENTS EXPERIENCE: any stinging or burning and/or rash, rinse immedi-ately and discontinue use as this may be an indica-tion of more serious reaction. Do not lighten their hair again and advise the client to consult a doctor or seek medical advice. IF AFTER USE OR ON THE FOLLOWING DAYS the client experiences problems such as skin or scalp itching, skin or scalp rash, swelling of eyes/face, blister-ing and/or skin or scalp weeping have client seek imme-diate medical attention and contact the manufacturer.PRECAUTIONS: • This product contains ingredients which may cause severe eye irritation and possible perma-nent eye injury. If the lightening mixture gets into the eye, flush eyes immediately with a large amount of lukewarm water and seek medical advice. Contact the manufacturer.• If the client wears contact lenses during application and any product gets into their eye, have them remove the contact lens first, then flush immediately with a large amount of lukewarm water and seek medical advice. • Do not inhale or ingest the product. • Avoid unnecessary skin contact. • Do not use if their hair has been coloured with henna or metallic dyes. • Remove all metal objects such as clips and hair pins from hair before lightening and keep them away during lightening. Do not use metal tools. Do not exceed the processing time.
Ratings & Reviews
Bazaarvoice SAP Hybris Integration Version 2.8.0