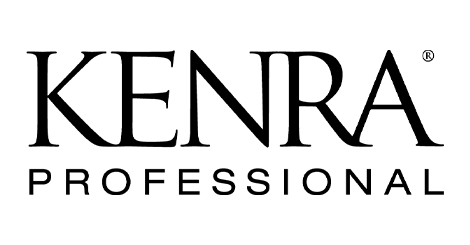 Kenra Color No Ammonia Lightener 16oz
IDH No.2419206
Kenra Color No Ammonia Lightener is a fragrance-free, white powder formulated without ammonia. Dust-free lightener powder can remove natural or artificial pigments, both indirect and direct to help eliminate unwanted tones such as ash or red and have a lifting strength of up to 7 levels in a single application. Extremely versatile, each lightener can be applied both on and off the scalp with Kenra Color Permanent Developer 10 – 30 Volumes in different ratios for multiple blonding effects – 10 and 20 Volume on the scalp and 10, 20 and 30 Volume off the scalp. Each mixture's creamy consistency retains moisture and is drip-free for ease of use.
Product Details
Trusted, inspiring, professional hair family.
We are a purely professional brand dedicated to understanding and serving today's stylists. Our passion is developing best-in-class innovations, delivering superior and reliable results. Kenra Professional strives to elevate the stylists' artistry and craft.
Key benefits
Formulated without ammonia
Up to 7 levels of lift in a single application
Creamy mixture that retains moisture and is drip-free
Fragrance-free
EAN/GTIN

14926601937

Brand

Kenra Color

Product dimensions

Height 126 mm
Width 104 mm
Depth 126 mm

Product weight

0.450 kg

Ingredients

POTASSIUM PERSULFATE, MAGNESIUM CARBONATE, SODIUM SILICATE, PARAFFINUM LIQUIDUM / MINERAL OIL / HUILE MINÉRALE, CYAMOPSIS TETRAGONOLOBA (GUAR) GUM, SODIUM LAURYL SULFATE, DISODIUM EDTA, SILICA, SODIUM STEARATE, SORBITOL Read more Read less
Trusted, inspiring, professional hair family.
How to use
Mixing and Processing Instructions: • In a non-metallic bowl, mix Kenra Color Permanent No-Ammonia Lightener Powder and Kenra Color Permanent Coloring Creme Developer (10V-30V for application off scalp and 10V-20V for application on scalp). • Using a brush, mix in a ratio of 1:1 up to 1:3 for desired consistency. For gentle lightening, choose a lower strength of developer- the lower its strength, the gentler the process. • Apply on dry hair that has not been shampooed. Check the results regularly and do not exceed 60 minutes. Do not use heat. • After reaching desired result, rinse well shampoo thoroughly and condition. An appropriate Kenra shampoo and conditioner are recommended.
Warnings
WARNING: DO NOT USE TO BLEACH EYELASHES OR EYEBROWS OR ANYTHING ELSE EXCEPT HAIR, INCLUDING BODY OR FACIAL HAIR. AVOID CONTACT WITH EYES AND SKIN. IF THE PRODUCT COMES INTO CONTACT WITH THE EYES, WASH IMMEDIATELY WITH PLENTY OF WATER AND CONSULT A DOCTOR. IF THE SCALP ITCHES INTENSELY OR IS LIKE A BURNING SENSATION, RINSE IMMEDIATELY WITH WARM WATER. KEEP OUT OF THE REACH OF CHILDREN. DO NOT APPLY ON CHILDREN. EXAMINE CLIENT'S SCALP. IF THERE ARE ANY CUTS, SCRATCHES OR ABRASIONS, OR IF SCALP IS SENSITIVE OR IRRITATED, DO NOT PROCEED. DO NOT USE OVER METALLIC DYES (COLOR RESTORERS), COMPOUND HENNAS, HENNAS OR SEMI-PERMANENT HAIRCOLOR. WAIT UNTIL HAIR TREATED WITH THESE PRODUCTS HAS GROWN OUT OR SEMI-PERMANENT HAIRCOLOR HAS WASHED AWAY. HAIR BREAKAGE OR DISCOLORATION COULD RESULT. THIS PRODUCT CONTAINS PERSULFATES AND OTHER INGREDIENTS WHICH MAY CAUSE SERIOUS IRRITATION, RESPIRATORY AND/OR ALLERGIC REACTIONS. DO NOT INHALE OR INGEST, PREPARE AND USE IN A WELL-VENTILATED AREA. IF AFFECTED BY INHALATION, MOVE TO FRESH AIR. IF SYMPTOMS PERSIST, GET MEDICAL ATTENTION. IF SWALLOWED, CALL A PHYSICIAN, HOSPITAL EMERGENCY ROOM, OR POISON CONTROL CENTER IMMEDIATELY. INDUCE VOMITING ONLY IF RECOMMENDED BY MEDICAL PERSONNEL. GET PROMPT MEDICAL ATTENTION. USE ONLY AS DIRECTED. WEAR SUITABLE, DISPOSABLE GLOVES WHILE IN CONTACT WITH THE PRODUCT. STORE IN A COOL, DRY PLACE. FOLLOW USE INSTRUCTIONS. FOR PROFESSIONAL USE ONLY.
Ratings & Reviews
Bazaarvoice SAP Hybris Integration Version 2.8.0