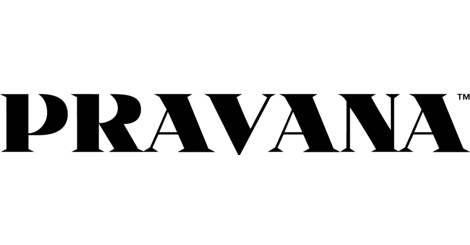 PRAVANA Pure Light Balayage Lightener 16oz
IDH No.2418910
Specifically formulated for the art of balayage to create effortless, natural blondes without the use of foils. Formulated with Rice Flour and Kaolin Clay, PURE LIGHT Balayage Lightener forms an outer shell that hardens, encapsulating the hair and lightener inside, keeping it moist and allowing for open-air processing
Product Details
CREATED BY STYLISTS, FOR STYLISTS™. PRAVANA PROVIDES SUPERIOR PRODUCTS AT AN UNPRECEDENTED VALUE THAT WILL ENHANCE THEIR PROFESSIONAL AND PERSONAL LIVES. PRAVANA's philosophy goes beyond traditional product creation by redefining personal hair care with a caring commitment towards only the highest quality of product precision, underscored by a responsible approach. Regarded as one of the most influential beauty brands in digital media, PRAVANA curates the latest in beauty trends. The brand continuously cultivates never-before-seen, inspirational techniques, and formulas in collaboration with the industry's most prolific stylists.
Key benefits
Lifts up to 4 levels
2 mixing options available for customizability
Technology
Clay  Lightener that forms an outer shell
EAN/GTIN

-

Brand

Pure Light

Product dimensions

Height - text.product.specifications.dimensions.
Width - text.product.specifications.dimensions.
Depth - text.product.specifications.dimensions.

Product weight

- text.product.specifications.dimensions.

Ingredients

MAGNESIUM CARBONATE, POTASSIUM PERSULFATE, KAOLIN, SODIUM METASILICATE, AMMONIUM PERSULFATE, CYAMOPSIS TETRAGONOLOBA (GUAR) GUM, DISODIUM EDTA, PARAFFINUM LIQUIDUM, HYDROLYZED KERATIN, ALOE BARBADENSIS (ALOE) LEAF JUICE, ORYZA SATIVA (RICE) FLOUR. Read more Read less
How to use
In a non-metallic bowl, mix 1 part PURE LIGHT Balayage Lightener with 2 parts PRAVANA Balayage Activator High (1:2). Apply to dry hair. Process open-air for up to 55 minutes. Use with Meche sheets if desired. Rinse thoroughly after processing. Shampoo and condition with PRAVANA care products.
Warnings
FOR PROFESSIONAL USE ONLY. Product can cause severe allergic reactions. Read and follow instructions. Do not bleach hair if your client: - has a rash on face or sensitive, irritated and damaged scalp, - has ever experienced any reaction after bleaching. Rinse hair well after application. Avoid contact with eyes. Rinse immediately if product comes into contact with them. Wear suitable gloves. Keep out of reach of children. Do not use to dye eyelashes or eyebrows. Close tight. Store in a cool and dry place. Use in well ventilated places. Do not use on damaged hair. IF DURING LIGHTENING CLIENTS EXPERIENCE: — any stinging or burning and/or rash, rinse immediately and discontinue use as this may be an indication of more serious reaction. Do not lighten their hair again and advise the client to consult a doctor or seek medical advice. IF AFTER USE OR ON THE FOLLOWING DAYS the client experiences problems such as skin or scalp itching, skin or scalp rash, swelling of eyes/face, blistering and/or skin or scalp weeping have client seek immediate medical attention and contact the manufacturer. PRECAUTIONS: • This product contains ingredients which may cause severe eye irritation and possible permanent eye injury. If the lightening mixture gets into the eye, flush eyes immediately with a large amount of lukewarm water and seek medical advice. Contact the manufacturer. • If the client wears contact lenses during application and any product gets into their eye, have them remove the contact lens first, then flush immediately with a large amount of lukewarm water and seek medical advice. • Do not inhale or ingest the product. • Avoid unnecessary skin contact. • Do not use if their hair has been colored with henna or metallic dyes. • Remove all metal objects such as clips and hair pins from hair before lightening and keep them away during lightening.
Ratings & Reviews
Bazaarvoice SAP Hybris Integration Version 2.8.0