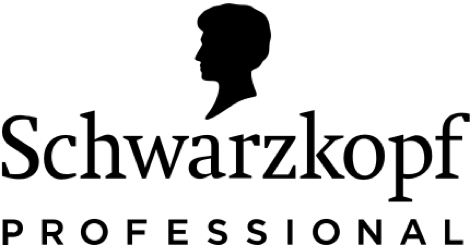 IGORA Highlifts Vibrancy Neutralization Kit
IDH No.2892142
KIT INCLUDES: 1 Tube of IGORA ROYAL Highlifts 10-0 Ultra Blonde Natural 2.1oz. 1 Tube of IGORA ROYAL Highlifts 12-0 Special Blonde Natural 2.1oz. FIBRE CLINIX Vibrancy Purple Shampoo 300ml
Product Details
FIBRE CLINIX VIBRANCY: Formulated with Triple Bonding, C21 Technology, and AHA to enahnces color vibrancy for long-lasting color results IGORA ROYAL Highlifts: To lift and neutralize in one step
Schwarzkopf Professional - Together. A Passion For Hair. With innovation deeply rooted in our DNA, we have continued to reinvent hair over the past 120 years; holding over 7,600 patents – each one a true milestone in haircare – the company is now one of the top three professional hair care brands in the world. At Schwarzkopf Professional it is our philosophy and point of difference to co-create with the hairdresser, for the hairdresser to bring the latest products and relevant services to the market before anyone else; truly putting the customer at the heart of our business.
Key benefits
Iconic technologies, designed to work together
Technology
FIBRE CLINIX: TRIPLE BONDING TECHNOLOGY is based on 10 years of research and strengthens the hair structure from within. It features a tri-valent ion that helps build new bonds through the creation of a 3-dimensional network inside the hair fiber. C21 TECHNOLOGY involves a highly effective conditioning agent that works on the hair's surface by using the biomimetic principle of lipid replenishment. Virgin hair is protected by an outer layer of 21 hydrocarbons called proteolipids, a combination of proteins and fatty acids. Damaged hair loses this protective layer. The C21 TECHNOLOGY restores the C21-Lipid chains. IGORA ROYAL HIGHLIFTS: IGORA ROYAL Highlifts professional hair products contain an improved formula with TrueLift Complex, providing more powerful lift and stronger neutralization. Thanks to the integrated fiber Bond Technology, hair breakage is reduced.
EAN/GTIN

840102602074

Brand

IGORA

Product dimensions

Height 196 mm
Width 133 mm
Depth 55 mm

Product weight

0.570 kg

Ingredients

-
FIBRE CLINIX VIBRANCY: Formulated with Triple Bonding, C21 Technology, and AHA to enahnces color vibrancy for long-lasting color results IGORA ROYAL Highlifts: To lift and neutralize in one step
How to use
FIBRE CLINIX Vibrancy Shampoo: Apply to wet hair, work in and rinse thoroughly. IGORA ROYAL HIGHLIFTS: To be used on bases 7 and 8. Always intermix IGORA ROYAL Highlifts hair lightening cream with IGORA ROYAL Oil Developer. Apply onto dry hair, do not shampoo beforehand. Apply the mixture in fine sections immediately after preparation. Use a generous quantity of the lifting hair colour product in order to ensure the best possible result.
Ratings & Reviews
Bazaarvoice SAP Hybris Integration Version 2.8.0