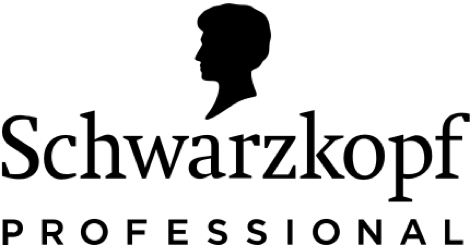 tbh Try-Me Kit
IDH No.2856246
1 9-04 N 2.01 fl. oz., 8-04 N 2.01 fl. oz., 7-04 N 2.01 fl. oz., 6-04 N 2.01 fl. oz., 4-06 N 2.01 fl. oz., 10-12 C 2.01 fl. oz., 8-12 C 2.01 fl. oz., 6-12 C 2.01 fl. oz., 10-19 C 2.01 fl. oz., 8-19 C 2.01 fl. oz. 1 tbh – true beautiful honest Technical One Pager, Backwash Poster, and Paper Swatch Chart
Product Details
Grape Seed Oil leaves the hair with a natural touch of shine.
Schwarzkopf Professional - Together. A Passion For Hair. With innovation deeply rooted in our DNA, we have continued to reinvent hair over the past 120 years; holding over 7,600 patents – each one a true milestone in haircare – the company is now one of the top three professional hair care brands in the world. At Schwarzkopf Professional it is our philosophy and point of difference to co-create with the hairdresser, for the hairdresser to bring the latest products and relevant services to the market before anyone else; truly putting the customer at the heart of our business.
Key benefits
PETA-Approved
Vegan Formulas (Free from animal-derived Ingredients)
Sustainable Packaging
100% Recycled Aluminum
Technology
IGORA COLOR10 works with our breakthrough technology: THE AMINO ACID CARRIER STEP 1 High-performing color pigments and AMINO ACIDS, combine to form an AMINO ACID CARRIER. STEP 2 The AMINO ACIDS work as an express-carrier. As their chemical structure is similar to the hair structure, they can easily penetrate the hair shaft, carrying the color pigment. Thus, the pigments are able to penetrate faster. , Arginin and Glycin are well known for their stabilizing and fortifying effect on the protein structure of the hair, making it shiny and manageable.
EAN/GTIN

840102601886

Brand

tbh - true beautiful honest

Product dimensions

Height 219 mm
Width 282 mm
Depth 66 mm

Product weight

1.240 kg

Ingredients

-
Grape Seed Oil leaves the hair with a natural touch of shine.
How to use
• Mix color cream 1:1 with IGORA ROYAL OIL DEVELOPER 3% (10 Vol.), 6% (20 Vol.), 9% (30 Vol.) for Classic Services. • Mix color cream 1:2 with IGORA VIBRANCE ACTIVATOR 1.9% (6 Vol.) for Pastel Services. • Mix color cream 1:1:1 with IGORA VIBRANCE ACTIVATOR 1.9% (6 Vol.) and tbh - true beautiful Tone Softener for Refreshing and Glossing Services.
Warnings
FOR PROFESSIONAL USE ONLY. CAUTION: Hair colorants can cause severe allergic reactions, Read and follow instructions. This product isnot intended for use n personsundertheage of 16. Temporary "black henna" tattoos may increase your risk of allergy. Do not color your hair if you: - have a rash on your face or sensitive, imitated and damaged scalp, - ever experience any reaction after coloring your hair, - you have experienced a reaction to a temporary "black henna" tattoo in the past. Keep out of reach of children. Avoid contact with eyes. Rinse immediately if product comes into contact with them. Do not use to dye eyelashes or eyebrows. Rinse hair well after application. Wear suitable gloves. (USA/CA) This product contains ingredients that may cause skin irritation on certain individuals and a preliminary test according to accompanying directions should first be made, This product must not be used for dyeing the eyelashes or eyebrows. To do so may cause blindness. Do not use as a shower-gel.
Ratings & Reviews
Bazaarvoice SAP Hybris Integration Version 2.8.0